Calendar of Events
February 7 (Saturday) 11:00 - 12:30: General Meeting
The February General Meeting will be held on Saturday, February 7 at the J. Erik Jonnson Central Library in the Auditorium on the 1st floor (Directions). Coffee, snacks and conversation start at 10:30. The business meeting begins at 11:00 ( Review minutes from the January meeting here ), which will be followed by this month's presenation: "Genealogical Resources at the Dallas Public Library" by Ari Wilkins.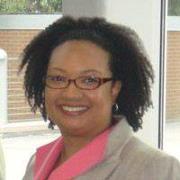 Ms. Wilkins will speak about Genealogical Resources available at the Dallas Public Library. She will also discuss new features such as the floor tour and programming series.
Ari Wilkins is a Library Associate in the Genealogy Division of Dallas Public Library. Ms. Wilkins has been with the library for over 8 years and is an experienced genealogist. She has lectured at the American Library Association, Federation of Genealogical Societies, and Samford Institute for Genealogical and Historical Research.
_____________