Calendar of Events
March 22 (Saturday): 9:30 - 4:30 - Spring Seminar
The Dallas Genealogical Society invites you to join us for a one‐day workshop featuring Laura G. Prescott, a professional researcher, writer, and speaker.
Laura is past president of the Association of Professional Genealogists and a consultant for Fold3.com. Her specialties include the use of manuscripts in genealogical research, genealogy on the internet, online military records, and merging history with genealogy.
Her articles have appeared in Ancestry, New England Ancestors, Genealogical Computing, NGS NewsMagazine, and Digital Genealogist.
Read more: March 22 (Saturday): 9:30 - 4:30 - Spring Seminar
May 3 (Saturday) 11:00 - 12:30: General Meeting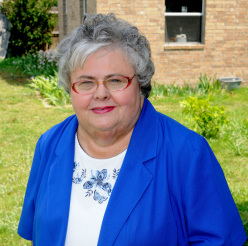 The May General Meeting will be held on Saturday, May 3 at the J. Erik Jonnson Central Library in the Auditorium on the 1st floor (Directions). Coffee, snacks and conversation start at 10:30. The business meeting begins at 11:00 ( Review minutes from last months's meeting here ), followed by this months presentation, "Westward Ho, or "Go West Young Man" - Migration Routes of the U.S" by Judy Allen Knight...
July 11-12 (Friday - Saturday): Summer Symposium
Our featured speaker will be John Colletta... John is an author ("Only a few bones", "Finding Itallian Roots", "They Came in Ships") and Lecturer in genealogy (see his web site). Details coming soon!
September 27 (Friday): 9:30 - 4:30 Fall Seminar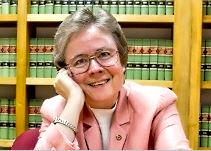 Judy Russell (a.k.a. The Legal Genealogist) is a Certified Genealogist and Certified Genealogical Lecturer with a law degree. She is a lecturer, educator and writer who enjoys helping others understand a wide variety of genealogical issues, including the interplay between genealogy and the law.
Read more about Judy at her website: The Legal Genealogist