This Week: General Meeting
The first monthly General Meeting of the 2014-2015 Society year will be held this Saturday, Sep 6, 2014. Hospitality begins at 10:30am. Brief business meeting (view the minutes from the May meeting) starts at 11:00am, followed by our program.
Don Raney, a long-time DGS member, will present "Research in the Texas Land Records". This lecture describes some of the early Texas history while tracing the routes of some of the early settlers into Texas and describes experiences of the settlers in obtaining the various types of land grants for Texas land. Read More...
---
Genealogy and the Law: Seminar by Judy Russell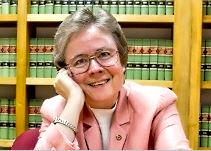 The Dallas Genealogical Society invites you to join us for a one‐day workshop featuring Judy Russell, a Certified Genealogist and Certified Genealogical Lecturer with a law degree. She is a lecturer, educator and writer who enjoys helping others understand a wide variety of genealogical issues, including the interplay between genealogy and the law.
---
Research Issue of the Pegasus Journal Has Been Published
The latest issue (Summer 2014) of the DGS publication Pegasus, Journal of the Dallas Genealogical Society has been sent via US Mail to DGS members. Members are also able to view it on-line in the Members Only section of our web site. Preview It Here!
---
DGS Donates Books About Writing Family History to DPL
The Society recently donated 2 copies of 11 books related to writing family history to the Dallas Public Library. A reference copy of each title is shelved near the Reference Desk in the Genealogy Division on the 8th floor. A circulating copy of each has been added to the collection of whichever floor has responsibility for the assigned call number.
Read more: DGS Donates Books About Writing Family History to DPL