Research Issue of the Pegasus Journal Has Been Published
The latest issue (Summer 2014) of the DGS publication Pegasus, Journal of the Dallas Genealogical Society has been sent via US Mail to DGS members. Members are also able to view it on-line in the Members Only section of our web site. Preview It Here!
---
DGS Donates Books About Writing Family History to DPL
The Society recently donated 2 copies of 11 books related to writing family history to the Dallas Public Library. A reference copy of each title is shelved near the Reference Desk in the Genealogy Division on the 8th floor. A circulating copy of each has been added to the collection of whichever floor has responsibility for the assigned call number.
Read more: DGS Donates Books About Writing Family History to DPL
DGS Writing Contest Winners Announced
The Dallas Genealogical Society announces the winners of their 2014 Writing Contest, the husband and wife team of Deborah Harvey and Gary Wood, for their article "As the Angus Roam."
Deborah Harvey is a professional genealogist with over 25 years of experience researching family history records across Virginia and the South. Gary Wood is a native of the Lowesville area on the Amherst and Nelson County lines in Virginia. They received a check for $500 for their entry, and a certificate of recognition.
---
Genealogy and the Law
Join us on September 27 for a day with Judy Russell, The Legal Genealogist.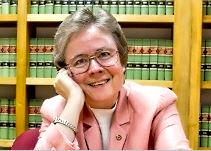 Genealogy and the Law: From the Past to the Future, includes 4 presentations: "From Blackstone to the Statutes at Large - How Knowing the Law Makes Us Better Genealogists"; "Don't Forget the Ladies - A Genealogist's Guide to Women and the Law"; "Through the Golden Door: Immigration After the Civil War", and "The Ethical Genealogist".